A LITTLE PRINCESS – MARY PICKFORD – CLASSIC SILENT FILM
Loading advertisement...
Up next
DOMINIQUE DAWES ON BREAKFAST
Cancel
A LITTLE PRINCESS – MARY PICKFORD – CLASSIC SILENT FILM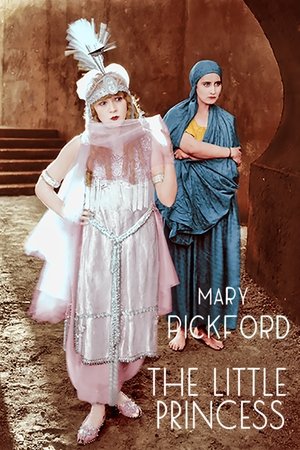 A Little Princess
Overview
Little Sara Crewe is placed in a boarding school by her father when he goes off to war, but he does not understand that the headmistress is a cruel, spiteful woman who makes life miserable for Sara.
Cast
Mary Pickford

Norman Kerry

Katherine Griffith

Anne Schaefer
Zasu Pitts

Theodore Roberts

Gertrude Short
Gustav von Seyffertitz
George A. McDaniel

Edythe Chapman
Josephine Hutchinson
Joan Marsh
Crew

Howard Hawks

Charles Rosher
Frances Hodgson Burnett
Mary Pickford

Marshall Neilan
Silent Film – Sara Crewe (Mary Pickford) a rich and privileged child has to leave her luxurious Bombay home to attend Miss Minchin's (Katherine Griffith) exclusive boarding school in London. Accompanied by her father Capt. Crewe (Norman Kerry), who must leave her, to travel abroad to take care of his wealthy diamond mines. It is a tearful farewell for both, but Sara soon adjusts to her new surroundings. Miss Minchin is very proud to have this new wealthy girl in her establishment, even referring to her as a "Little Princess" to the envy of the other pupils. But Sara, being a kind and generous child, loves to share her privileges with all. 1917 Silent classic starring Mary Pickford.