GET CHRISTIE LOVE
Loading advertisement...
Up next
GE THEATER – THE HONEST MAN – ZSA ZSA GABOR
Cancel
GET CHRISTIE LOVE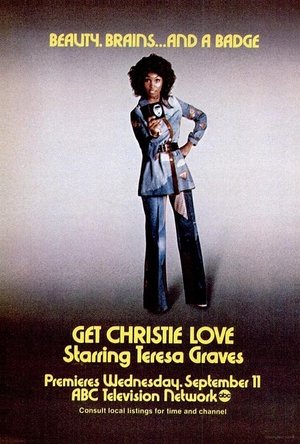 Get Christie Love!
Overview
Get Christie Love! is a 1974 made-for-television film starring Teresa Graves as an undercover female police detective who is determined to overthrow a drug ring. This film is based on Dorothy Uhnak's crime-thriller novel, The Ledger.
Cast
Teresa Graves

Harry Guardino

Louise Sorel

Paul Stevens
Ron Rifkin

Titos Vandis

Tracey Roberts
William Hansen

Andy Romano

Darlene Conley

Rick Hurst

Hampton Fancher
Ralph James
Sal Ponti
Russ Marin
John Kerry

Larry Vigus
Crew
Henry Kingi
Stan Winston

Craig R. Baxley

William A. Graham
A beautiful detective Teresa Graves goes undercover to investigate a huge drug ring in Los Angeles. Initial release January 22, 1974