TOO LATE FOR TEARS
Loading advertisement...
TOO LATE FOR TEARS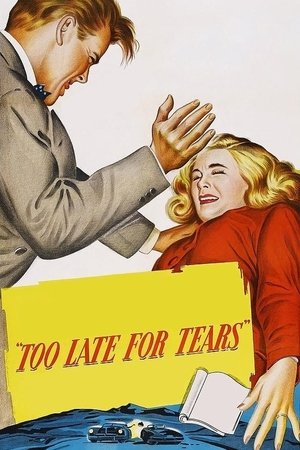 Too Late for Tears
Overview
One night on a lonely highway, a speeding car tosses a satchel of money, meant for somebody else, into Jane and Alan Palmer's back seat. Alan wants to turn it over to the police, but Jane persuades him to hang onto it 'for a while'. Soon, the Palmers are traced by one Danny Fuller, a sleazy character who claims the money is his.
Cast

Lizabeth Scott

Don DeFore
Dan Duryea
Arthur Kennedy
Kristine Miller

Barry Kelley
Kevin O'Morrison
June Storey
James Nolan
Forbes Murray
Billy Halop

David Clarke
Crew
William C. Mellor

Byron Haskin

Hunt Stromberg
Through a fluke circumstance a ruthless woman stumbles across a suitcase filled with $60,000, and she is determined to hold onto it even if it means murder.