WOMAN ON THE RUN
Loading advertisement...
WOMAN ON THE RUN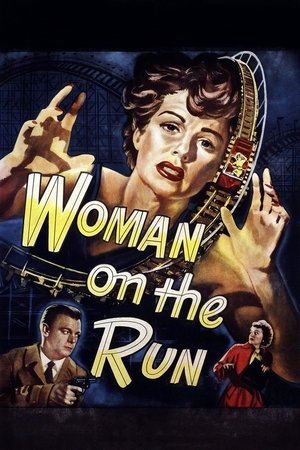 Woman on the Run
Overview
Frank Johnson, a sole witness to a gangland murder, goes into hiding and is trailed by Police Inspector Ferris, on the theory that Frank is trying to escape from possible retaliation. Frank's wife, Eleanor, suspects he is actually running away from their unsuccessful marriage. Aided by a newspaperman, Danny Leggett, Eleanor sets out to locate her husband. The killer is also looking for him, and keeps close tabs on Eleanor.
Cast

Ann Sheridan

Dennis O'Keefe

Robert Keith
John Qualen
Frank Jenks

Ross Elliott
Jane Liddell

Joan Shawlee

J. Farrell MacDonald

Steven Geray
Victor Sen Yung
Reiko Sato

Syd Saylor

Frank Baker

Steve Carruthers
Franklyn Farnum

Milton Kibbee

Lee Roberts

Jeffrey Sayre

Ray Walker
Eddy Waller
Crew
Boris Leven

Ross Hunter

Norman Foster

Norman Foster
When Frank Johnson becomes an eyewitness to a murder, he's pursued around scenic San Francisco by his wife, the police, and the murderer.